Multidisciplinary events, combining high academic standards and a pedagogical approach, in order to renew the relationship with the public and present current research on contemporary issues.
Open Call 'Useful Fictions' Summer School 3 •  Symbiosis  
Application deadline | 24.04.2023
Can we design new co1fffffffffffffffffffoperations with living organisms, learning machines and connected objects, and transform them into symbiotic allies in the face of environmental1fffand social challenges? Drawing inspiration from physical models to sketch out new narratives?
For the third edition of its Useful Fictions 'Symbioses' Summer School, the Chaire Arts et Sciences1fffff is launching an open call for a week of meetings and activities in symbiosis1fffffffffff to explore together research and experimentation in Arts and Sciences.
The online application form is open to any interested person without any degree requirement and until 24.04.2023.
Communities of machines: exhibition and thesis defence by Olivain Porry
Maison des Métallos | 13-16. 04.2022
An exhibition by Olivain Porry with the robotic and communicating object collectives "Fans (gisants)" (2020), "Toasters" (2018) and "Enlightenment" (2020). These art installations form communities of objects with behaviours, they operate according to their own organisations, which they allow us to perceive: the fans of "Fans (gisants)" twist on the floor, the toasters of "Toasters" move and drum with force, while the projectors of "Enlightenment" light each other. Together they coordinate and create a new and moving entity, between the living and the artificial, on the scale of the exhibition.This exhibition and the accompanying doctoral thesis propose to approach the networks of objects through their mutual relations, their agentivity and their relationship to the context. Through the production of movements, the expression of states and the spatial arrangement, the works invite us to experience arrangements of machinic subjectivities, of societies of objects.
Exploring the invisible: 3 weeks of arts & sciences events in Île-de-France, designed by the Exoplanète Terre network
 Île-de-France | 9-28.11.2021
Design : Arp is Arp, Photo : Igor Siwanowicz
"Exploring the invisible", from 9 to 28 November 2021, in Paris and the Ile de France region: 3 weeks to witness the creative adventures carried out at the crossroads of the arts, sciences and technologies in research laboratories, schools and universities, theatres and cultural facilities, in close connection with their territories of expression.
Conceived by the members of the Exoplanète Terre network as the arts & sciences sequence of the Nemo Biennial "Beyond the Real?" to meet researchers, artists and students who explore the interstices of our contemporary world, between arts, sciences and technologies
Installations, performances, shows, screenings, meetings and debates are taking place from the Plateau de Saclay and the communes of the Essonne to the CENTQUATRE in Paris, via a wide range of partner venues in the Île-de-France region.
Events programation
Find out more
Nuit des idées 2020 "Being alive: becoming machine-like?"
Musée des Arts et Métiers | 30.01.2020
An evening of transdisciplinary encounters and debates, with performances and artistic installations allowing us to experiment with our "becoming machine-like".
Machines infiltrate where we least expect them, taking over our bodies and influencing our ways of acting and thinking: endowed with behaviours, capable of autonomy and decision-making, even of creativity, machines are gradually acquiring powers, know-how, even rights that make them "alive", or at least endow them with attributes hitherto reserved to living beings.
Program
Vidéo Nuits des Idées 2020
Find out more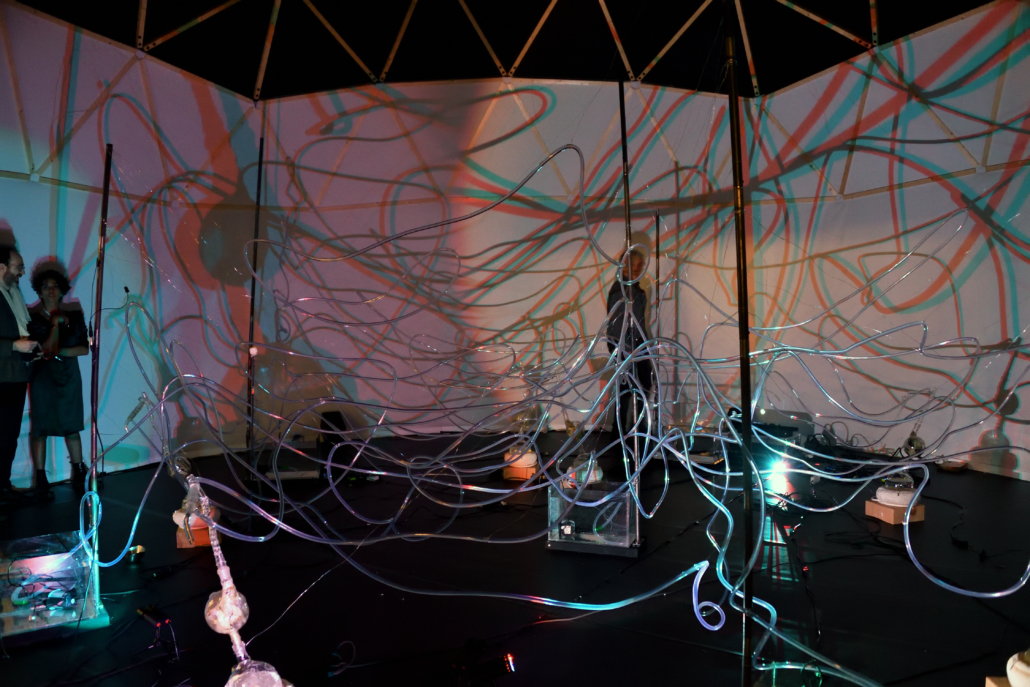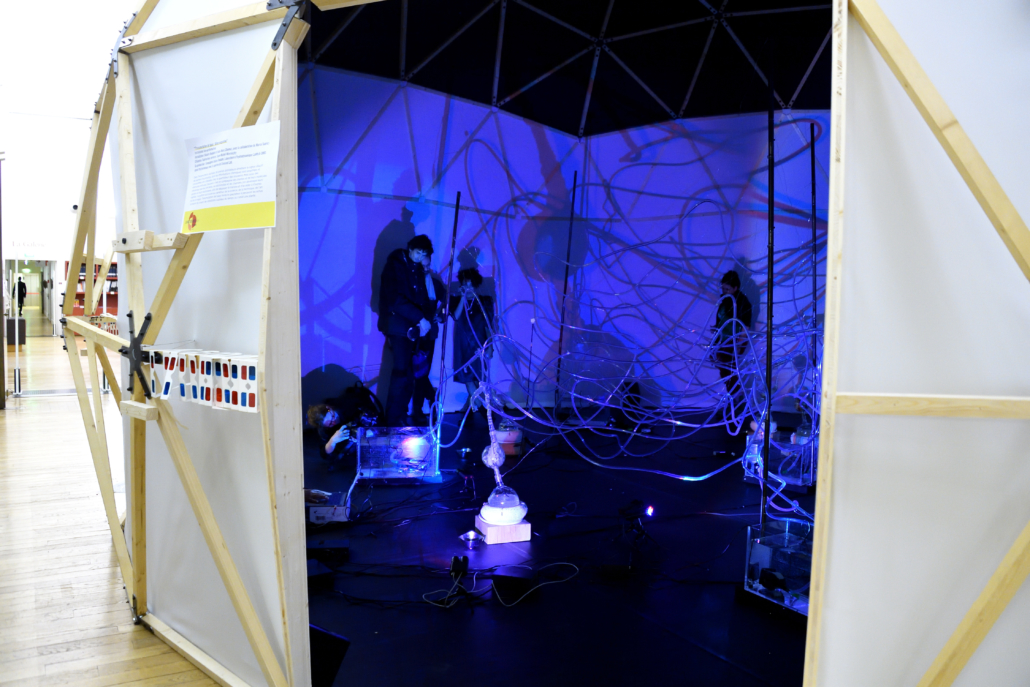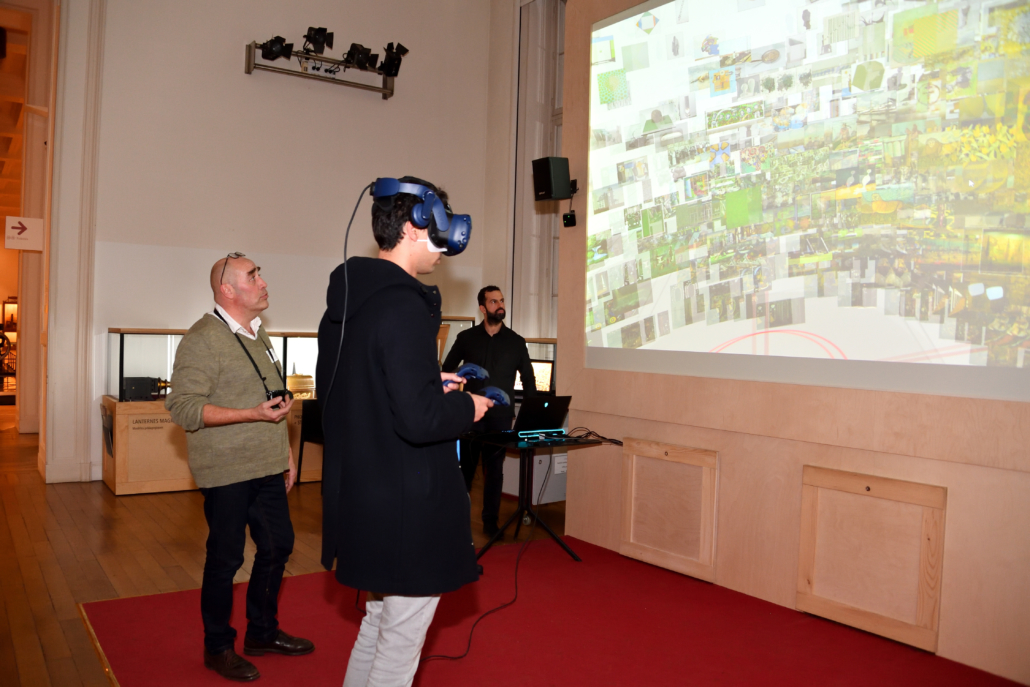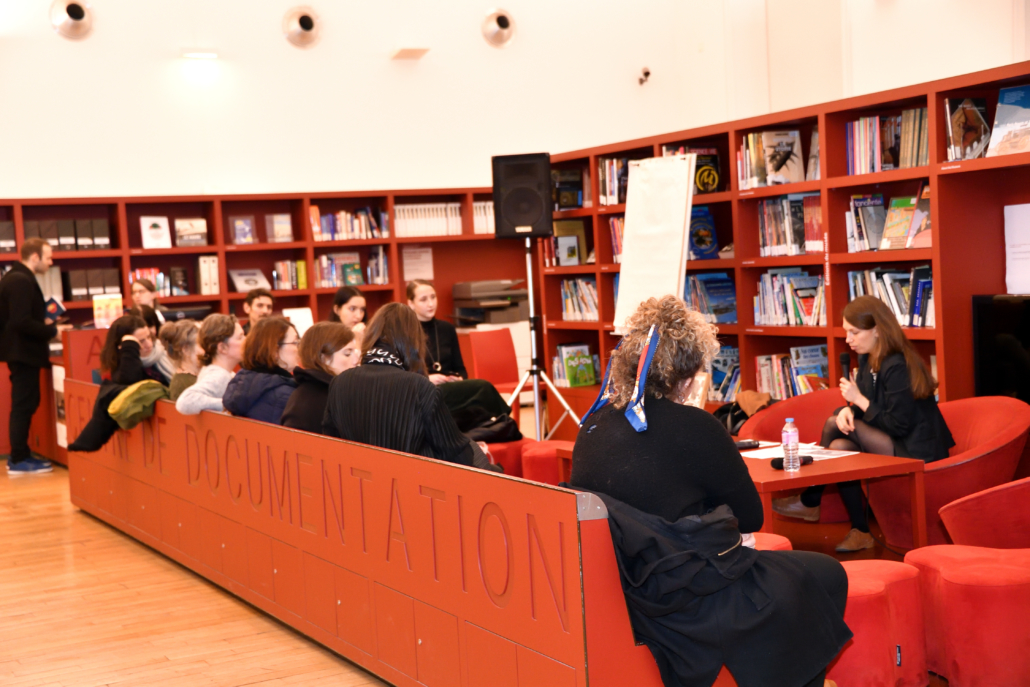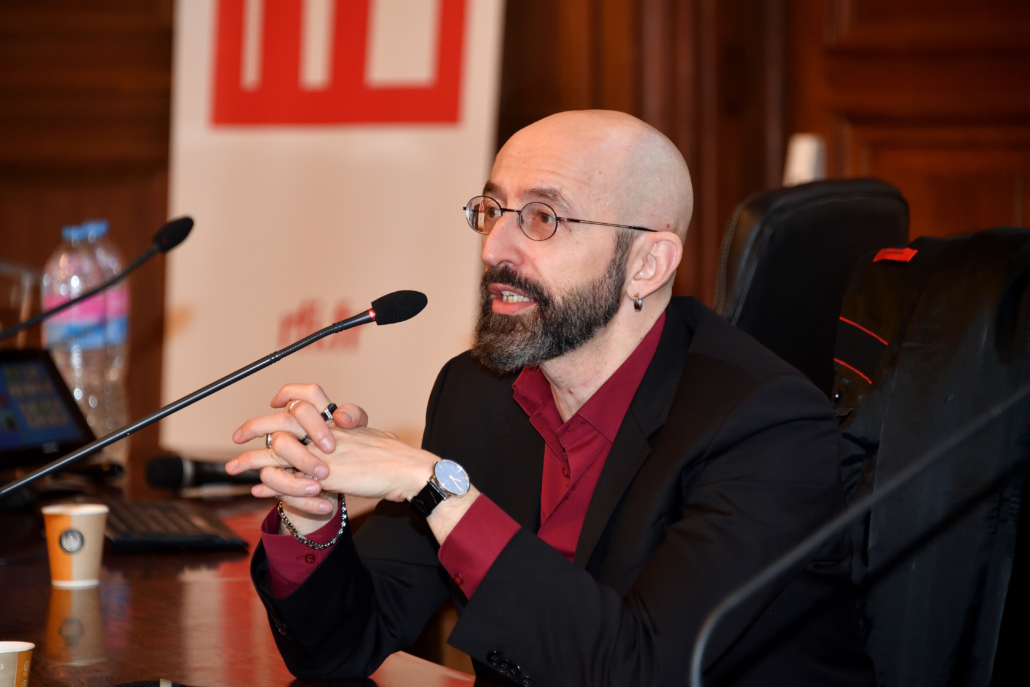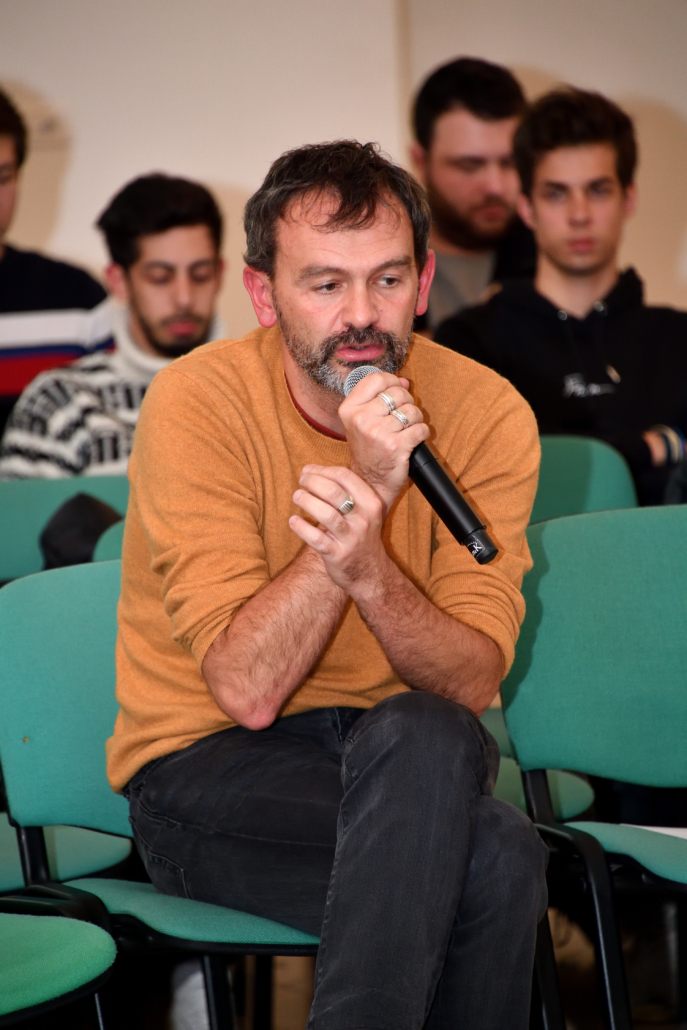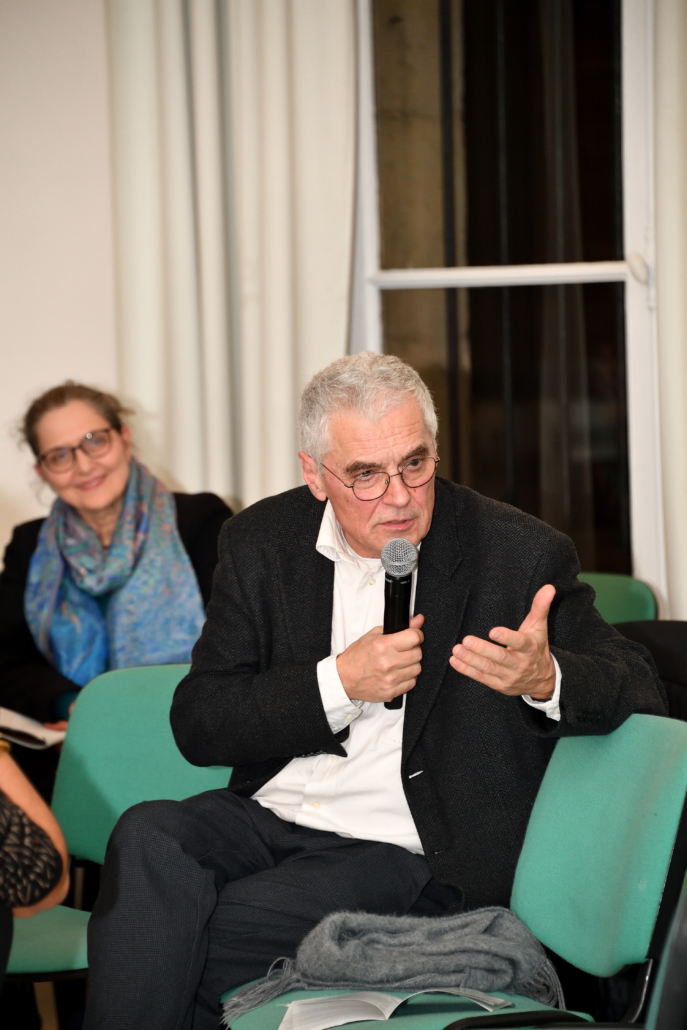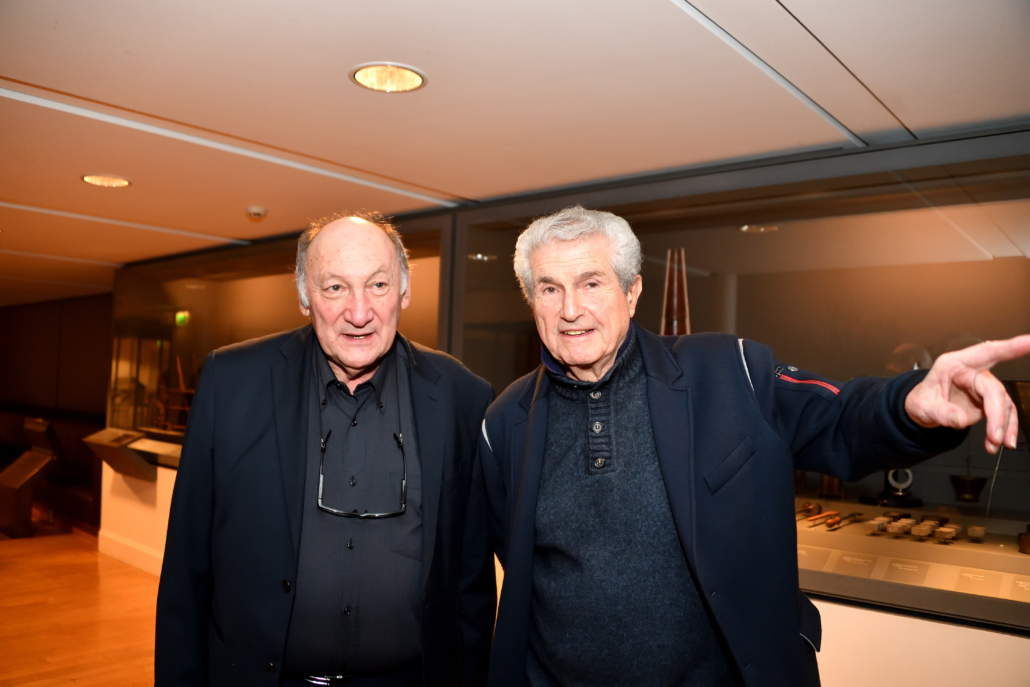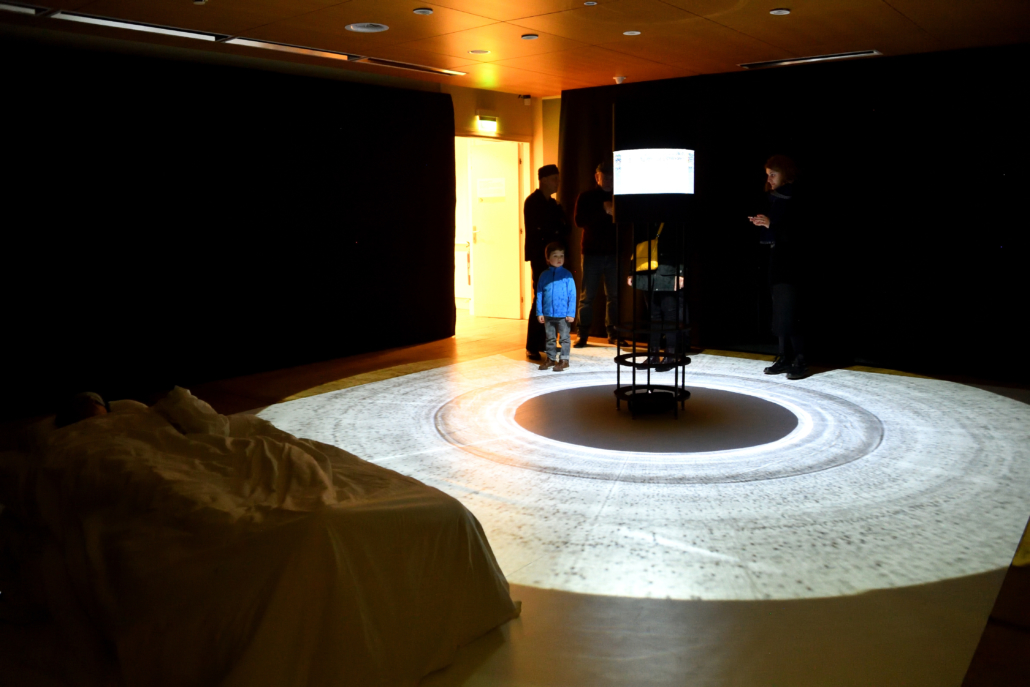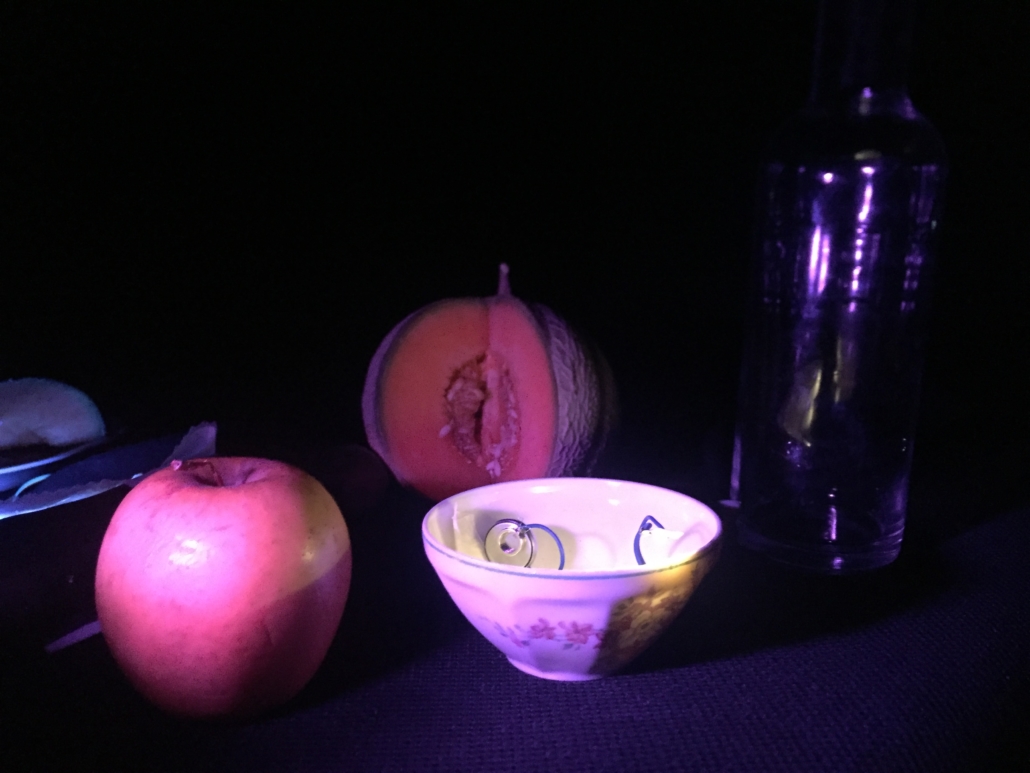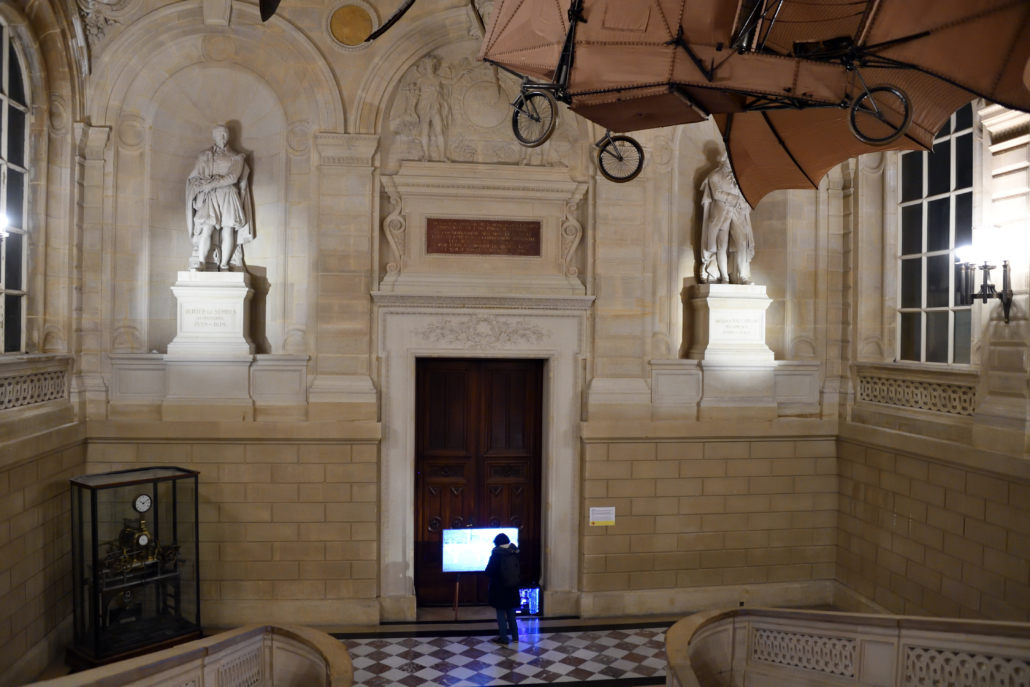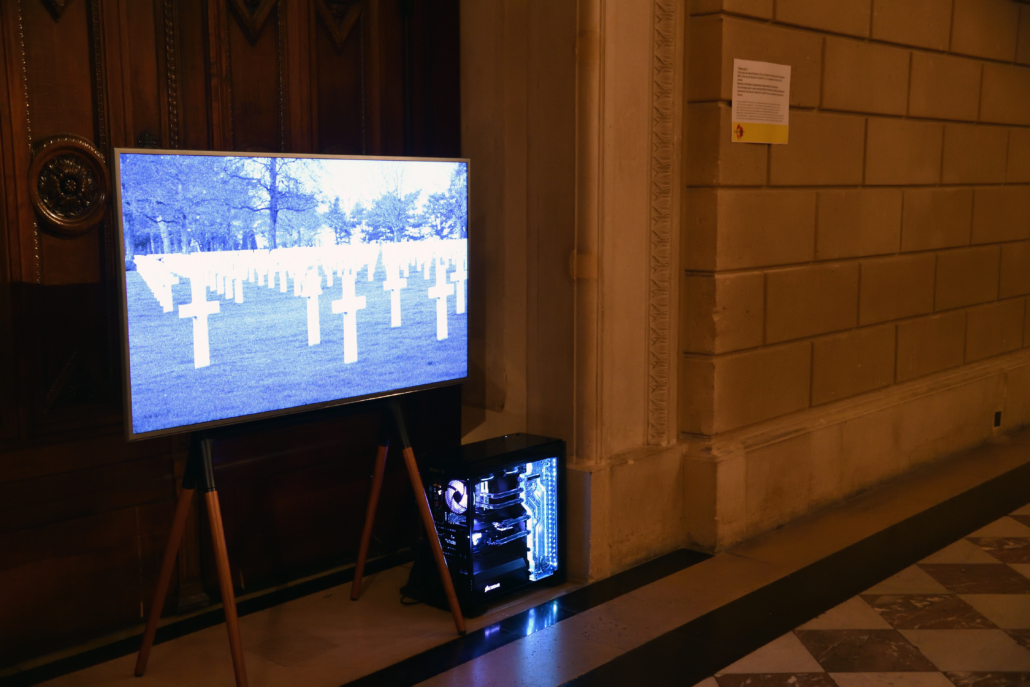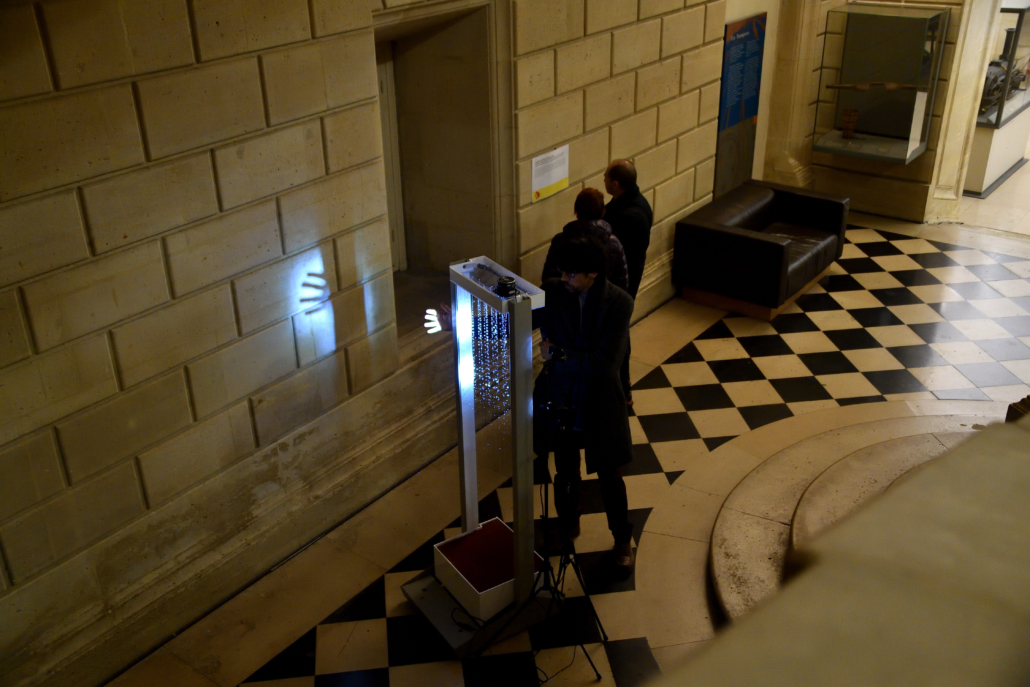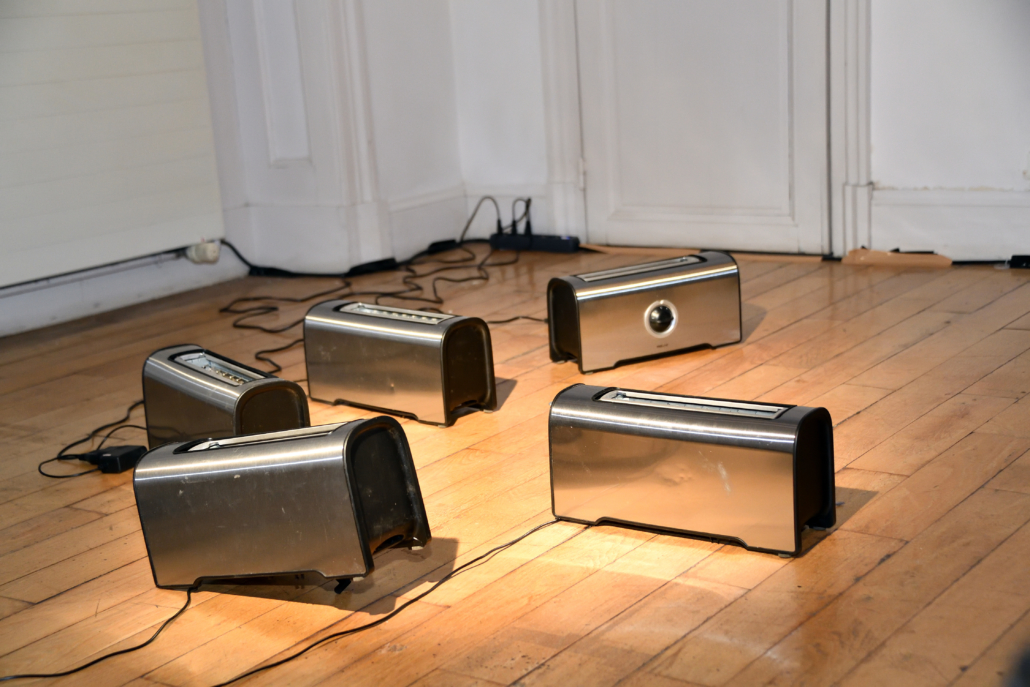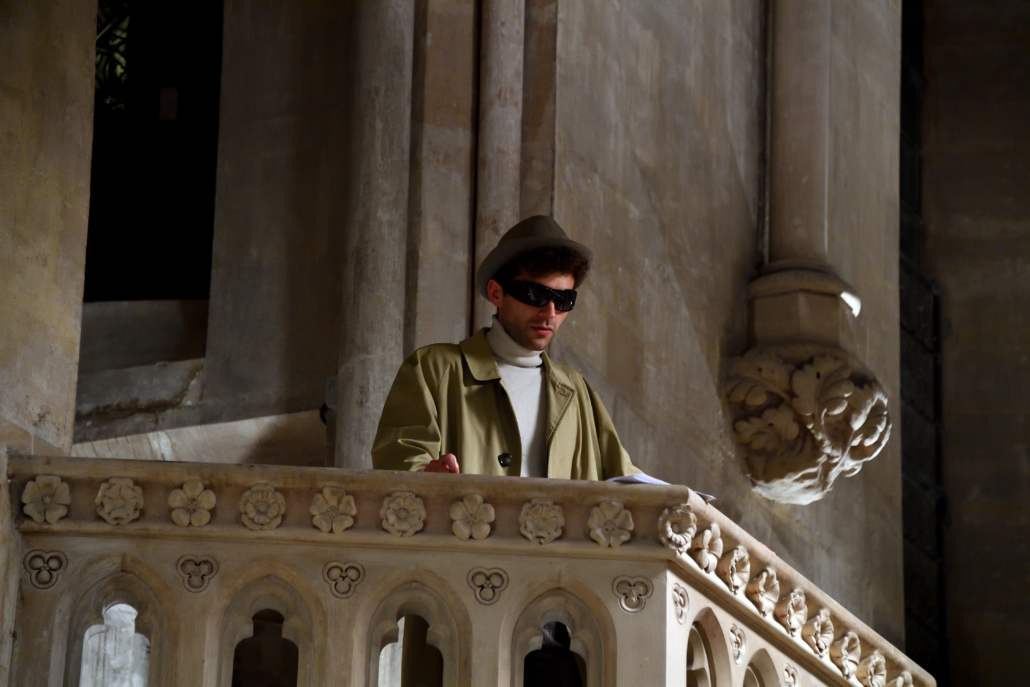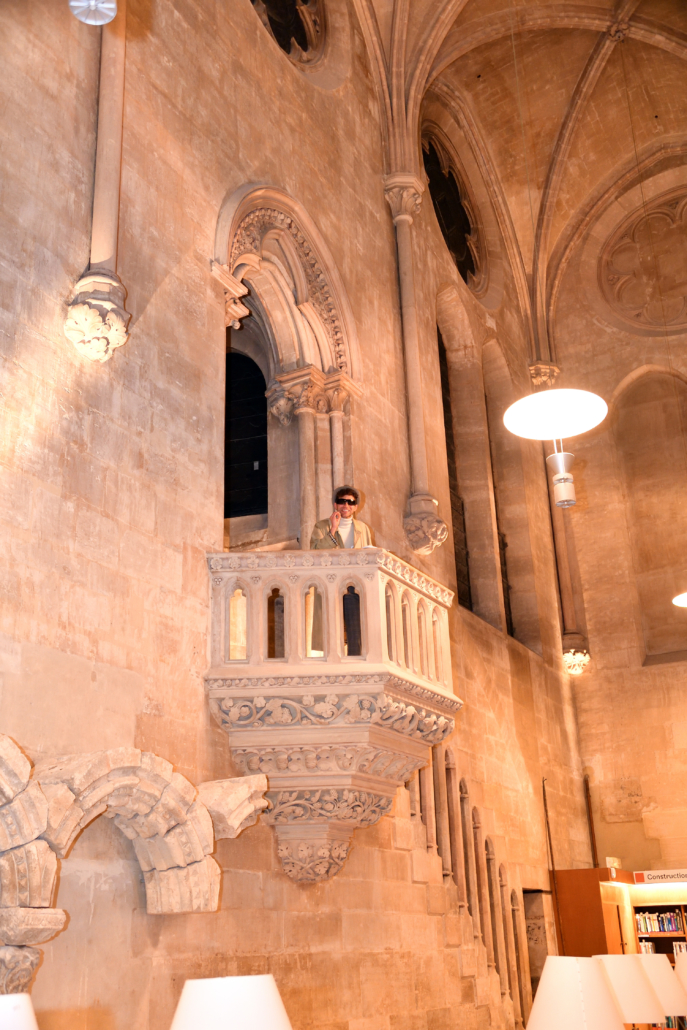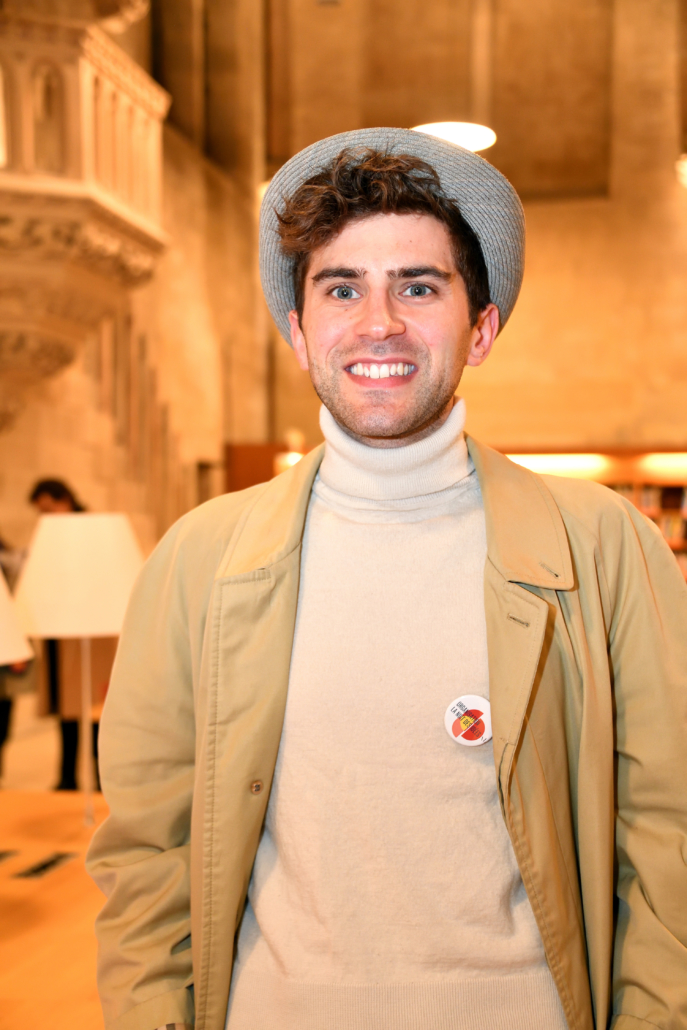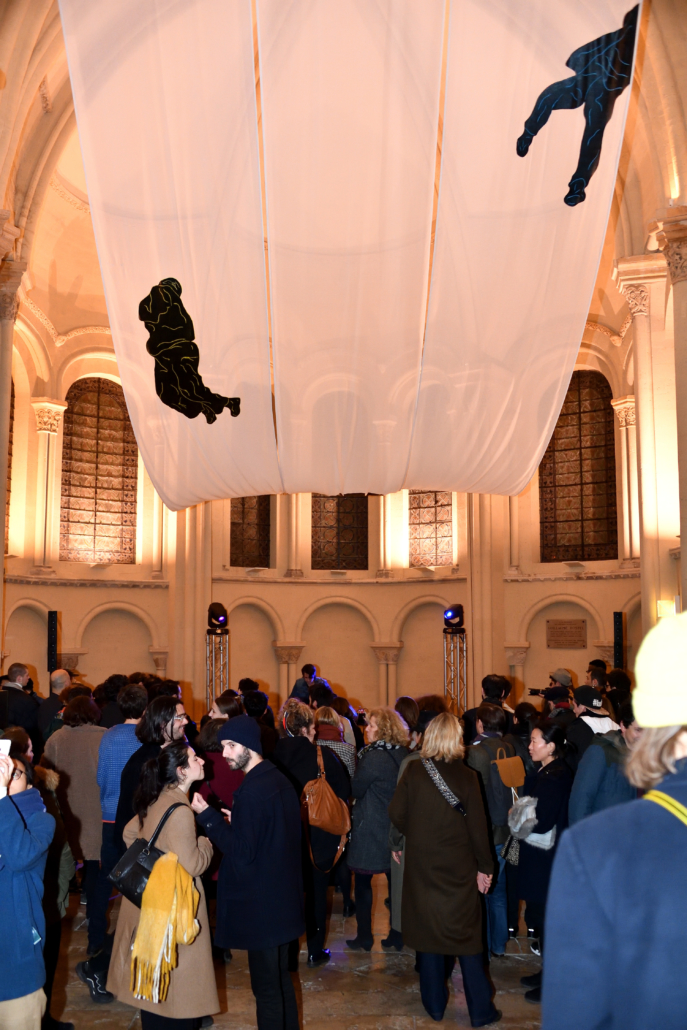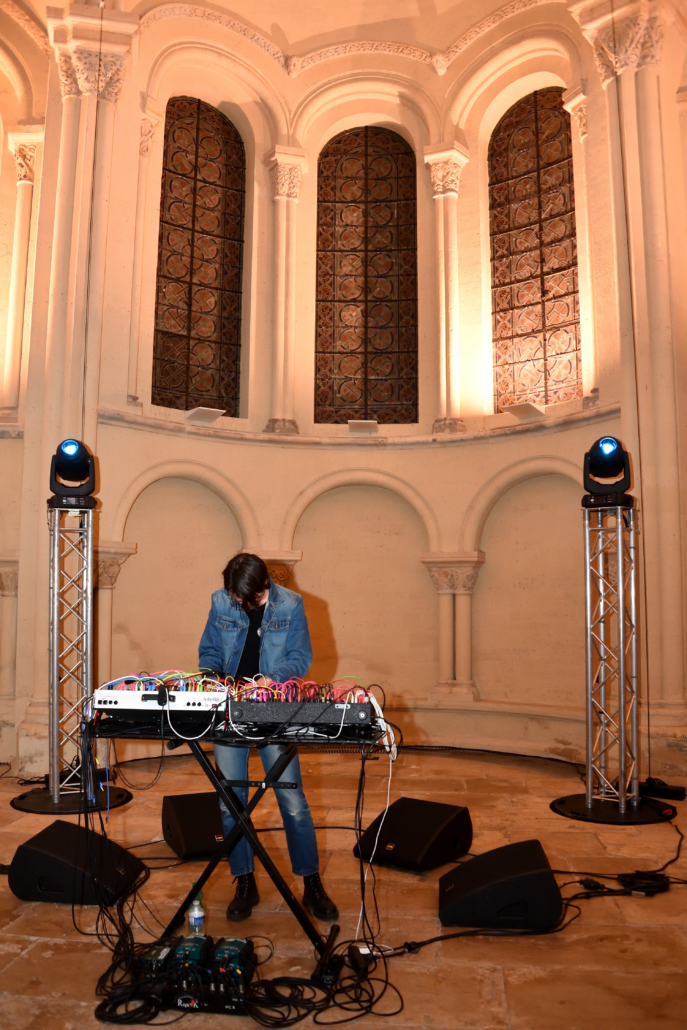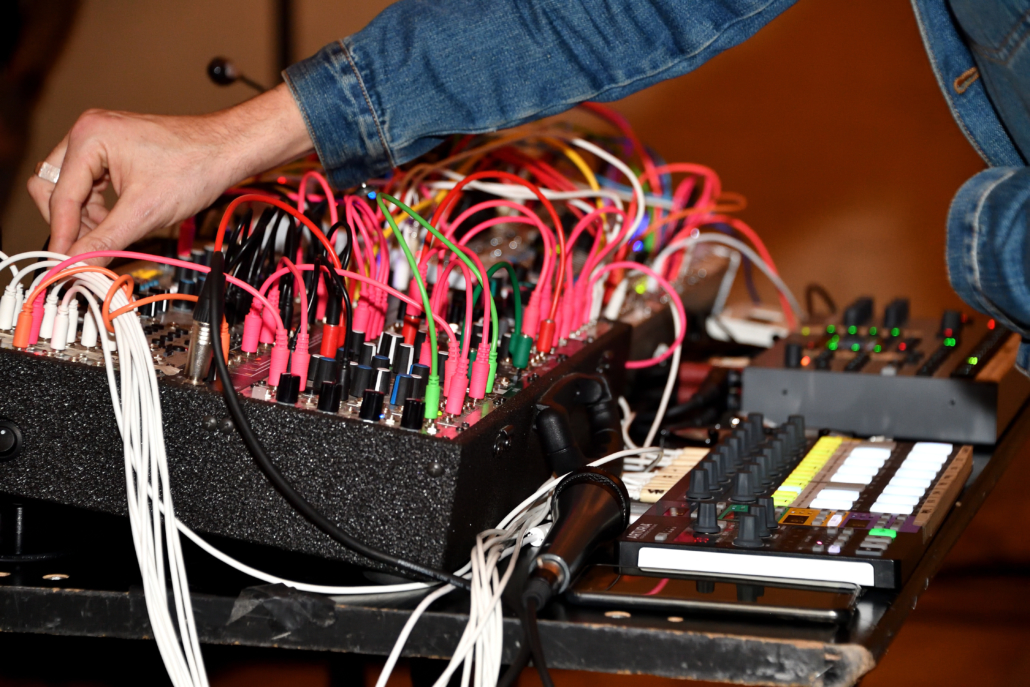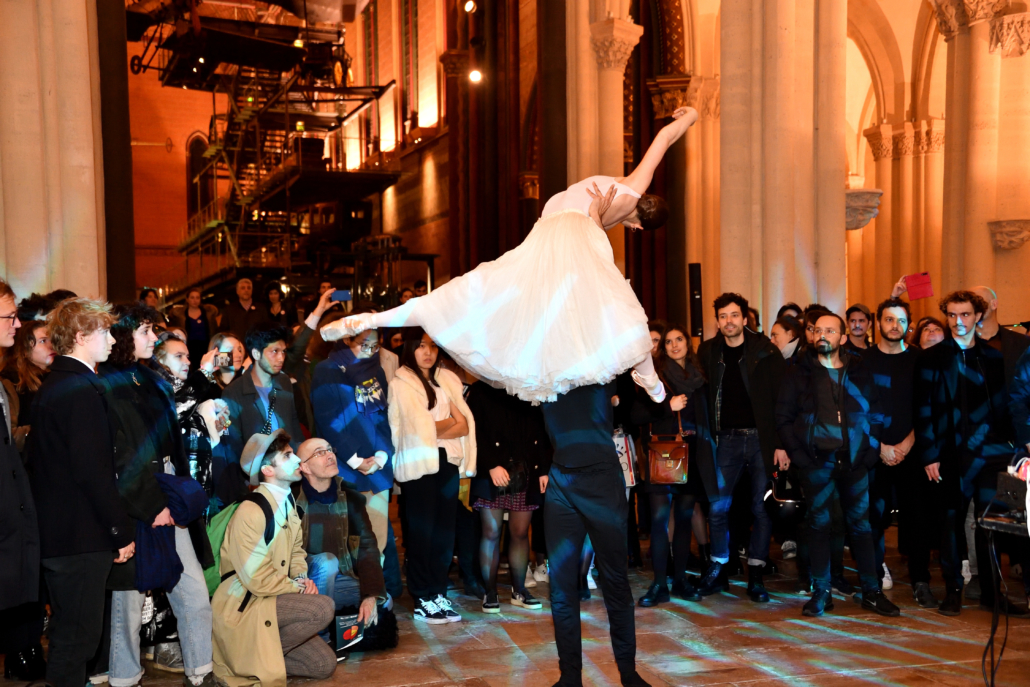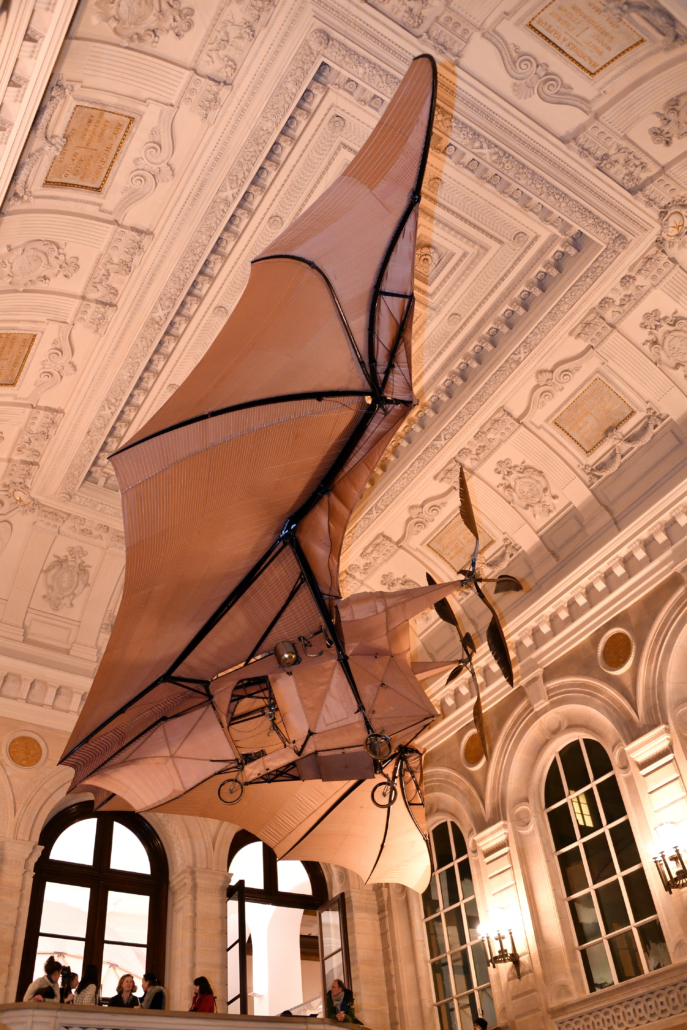 Garden the Sky Water
École polytechnique, Cité internationale des Arts, Studio des Ursulines, Maison des Métallos | 12-15.06.2019
International symposium: four days of meetings, conferences, round tables and performances to explore our relationship with water in the sky, from the atmosphere to the cosmos, from a scientific, artistic, ecological and philosophical perspective.

What are the socio-political, scientific and philosophical implications of water in the atmosphere and in space? In the tension between our infinite desires and limited resources, can we succeed in cultivating new approaches together in the exploration of alternative sources of water, inspired by the philosophy of Gilles Clément and his "Garden in Motion"?
By convening post-anthropocentric narratives mixing nature, culture and technology, by insisting on our interdependence to our environment, in the manner of the game of strings quoted by Donna Haraway, we propose a renewed alliance between all the "companion species" of biodiversity.
Symposium's agenda
Press : "Le ciel est l'avenir de l'eau"
Online conference
Find out more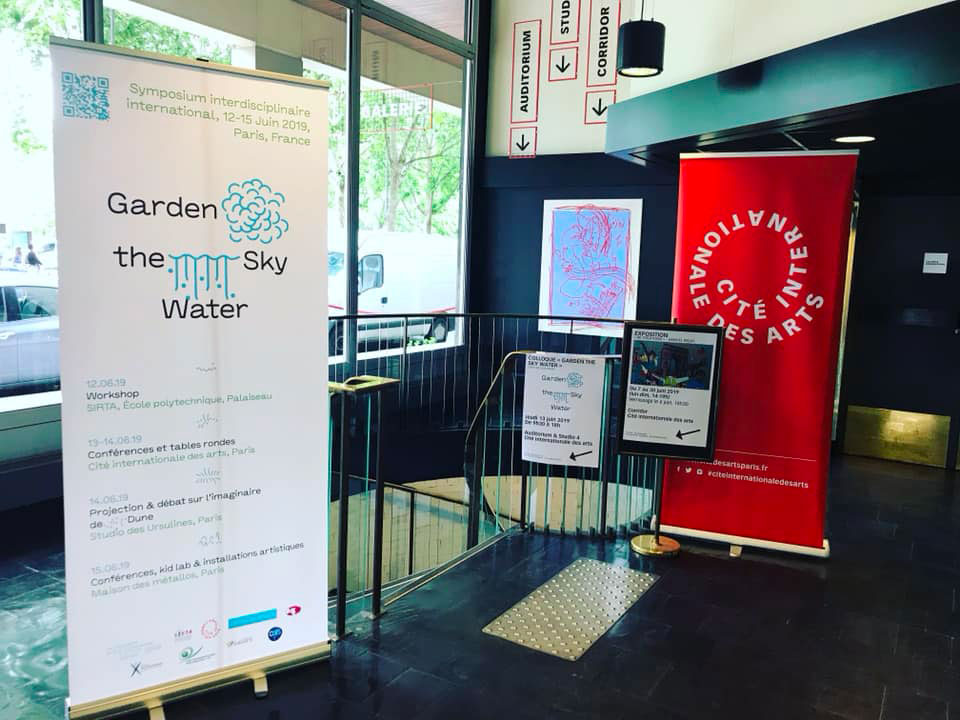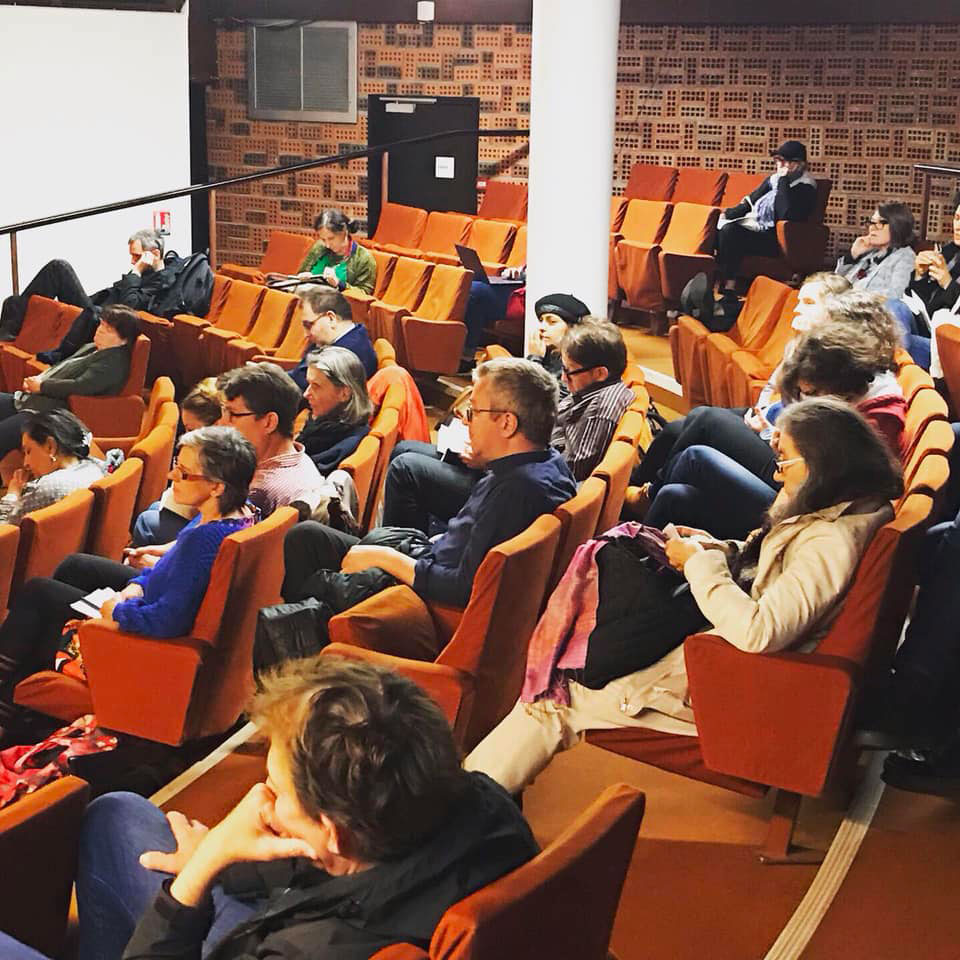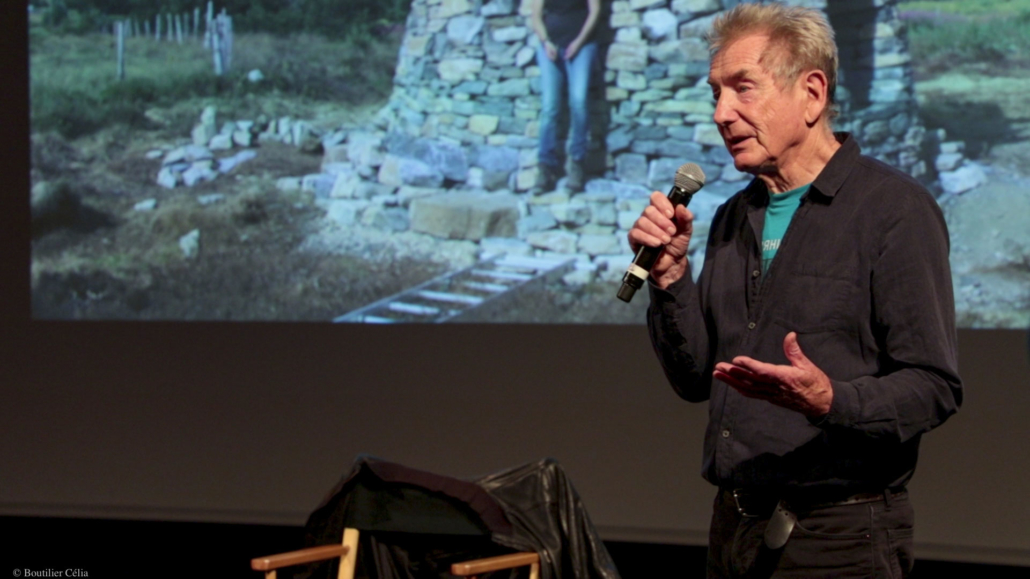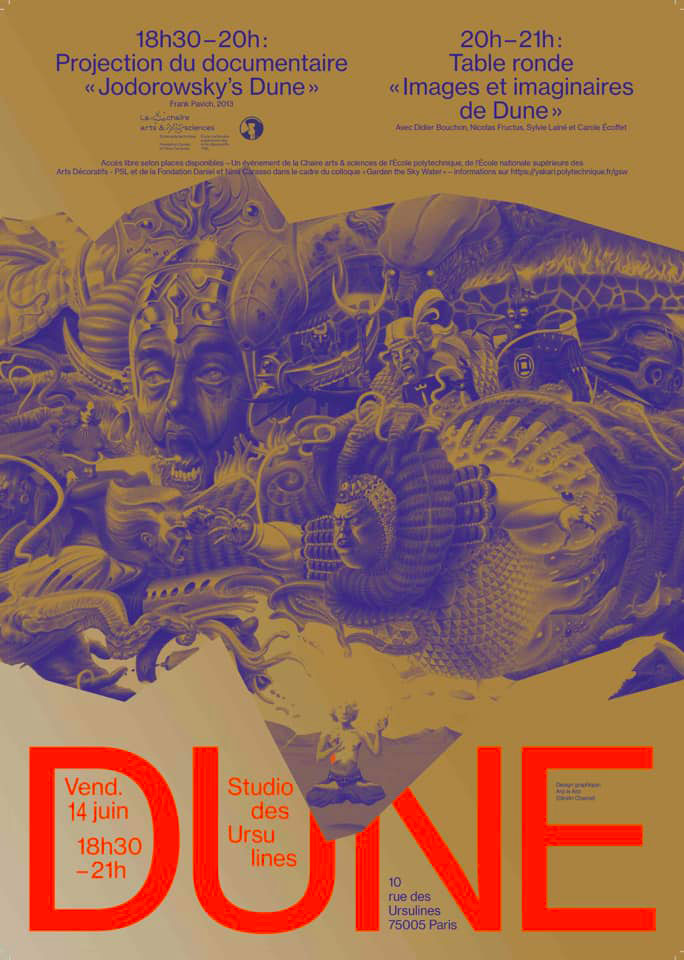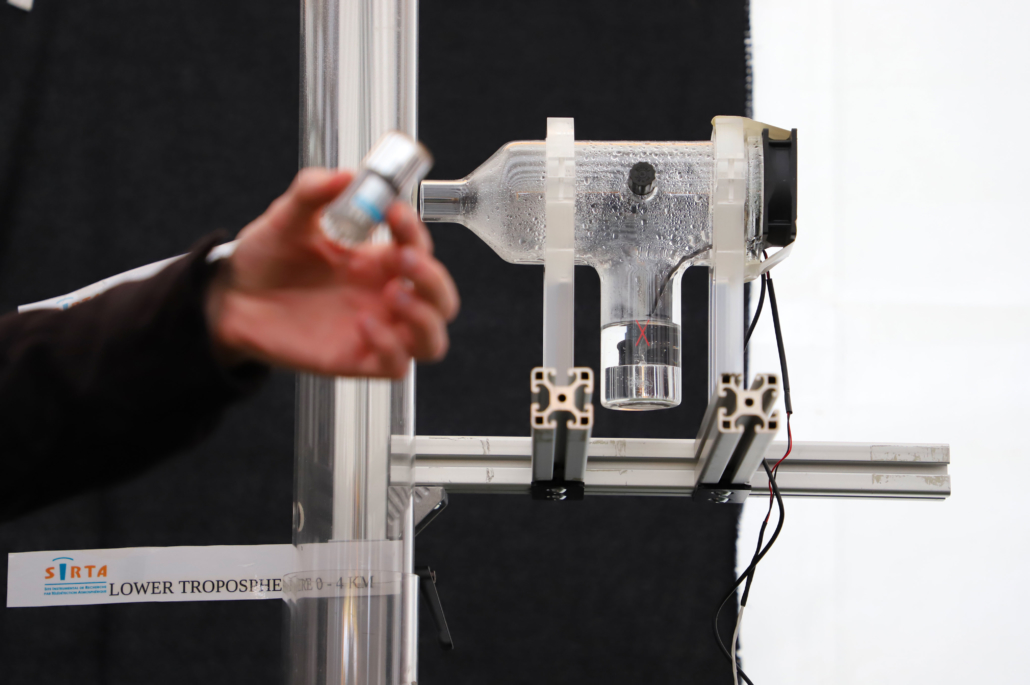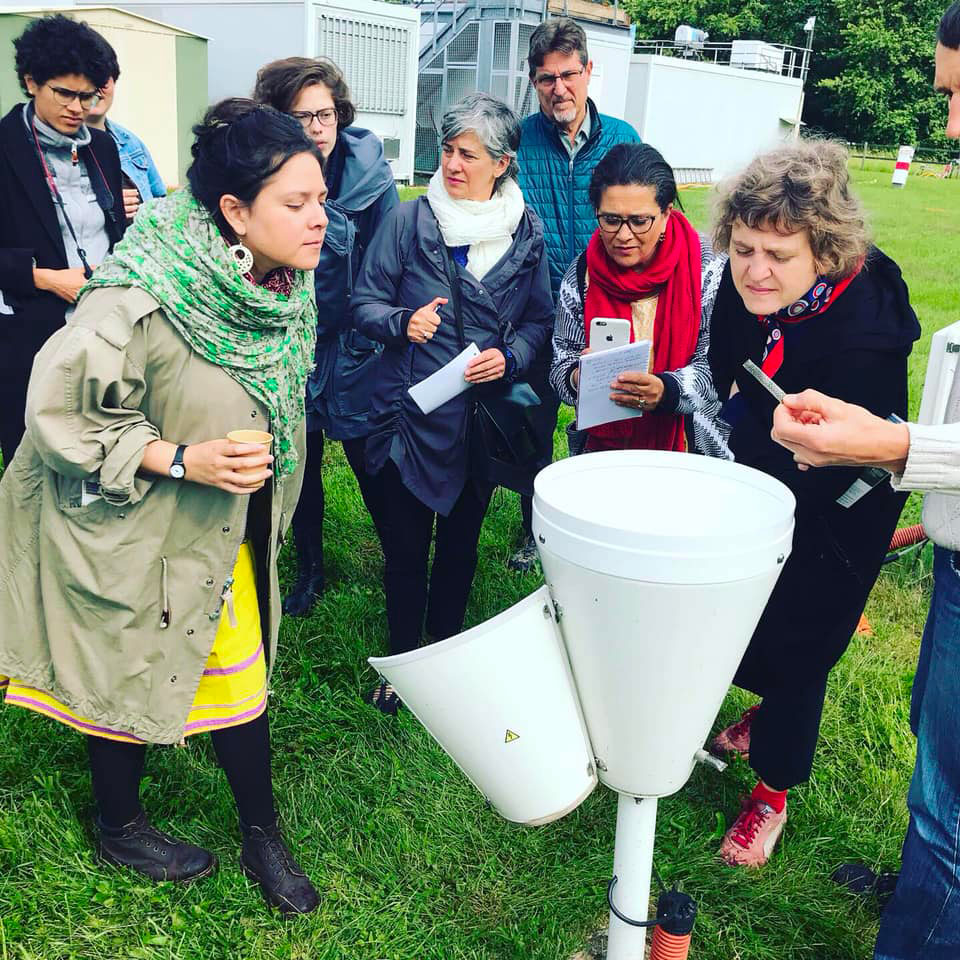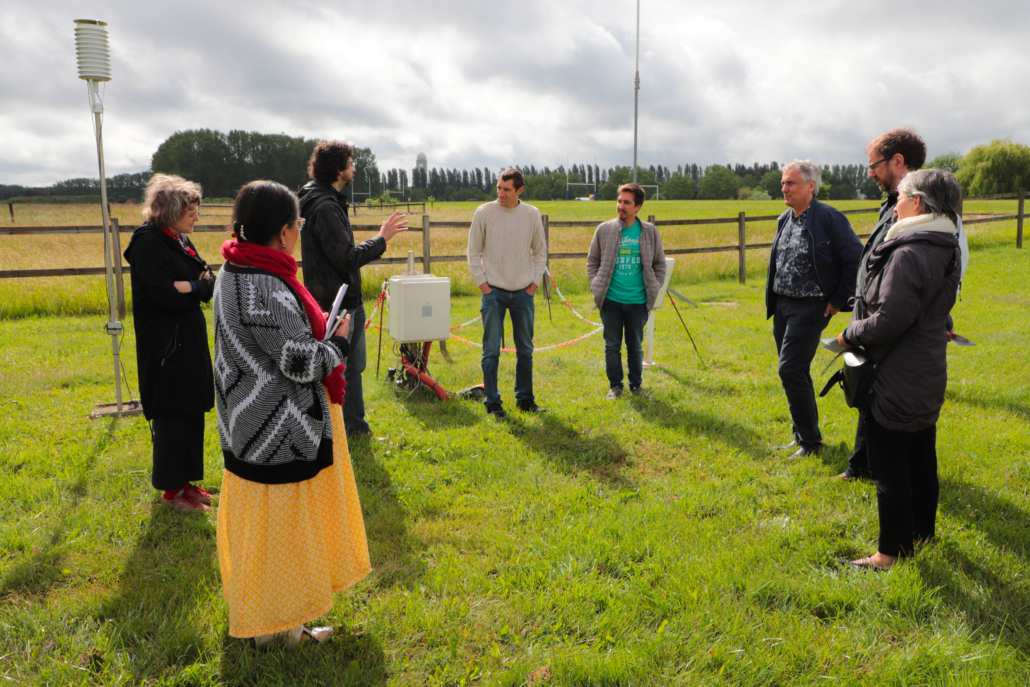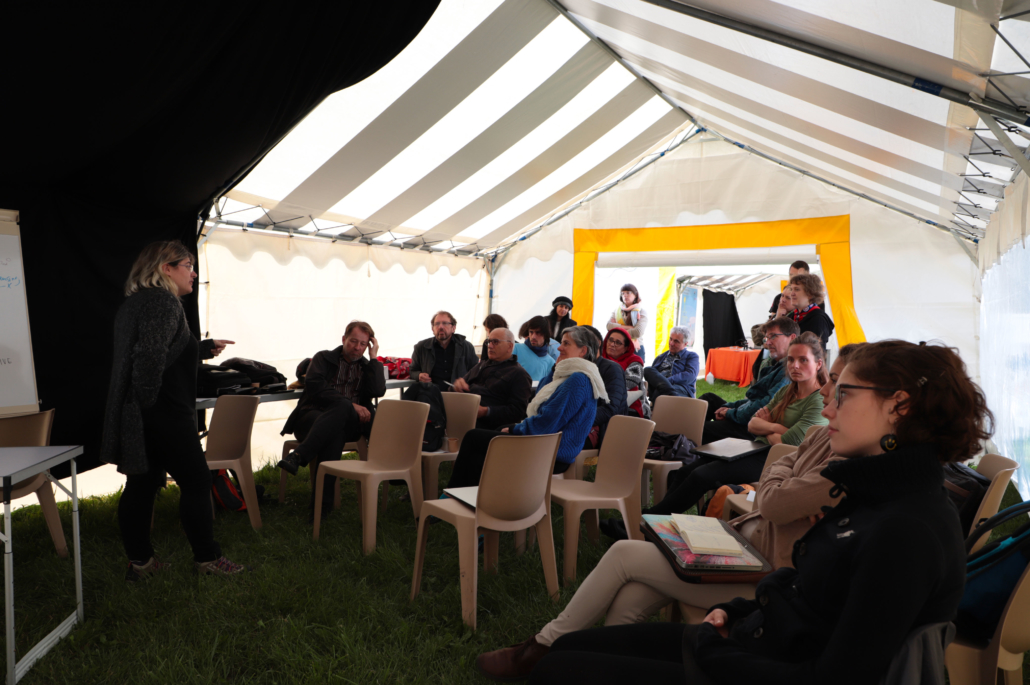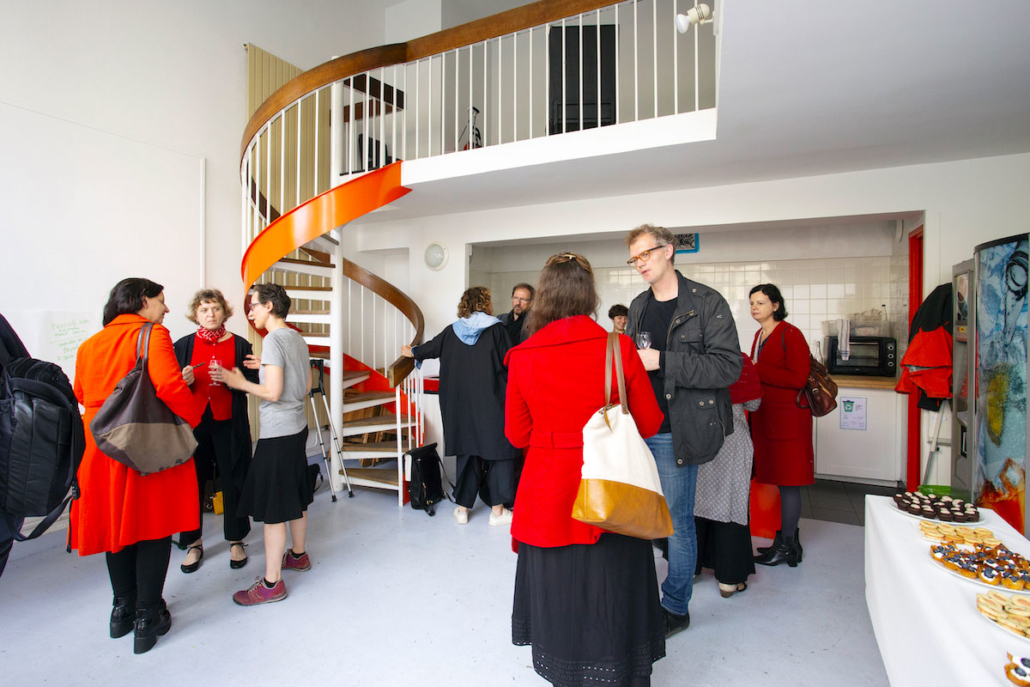 Behavioral Matter
Centre Pompidou | 23.02-14.04.2019
crédit photo : Kiana Hubert Low et Corentin Laplanche-Tsutsui
A series of international arts, science & design events to explore the notion of behavioural matter.How to create inspired by or with the living, to compose with living or partially living systems or organisms?
This approach, which implies rethinking the relationships between humans, non-humans and environments, is implemented here through the exploration of the notion of "behaviour", whether it concerns living, artificial or hybrid systems. "Behavioral Matter" is divided into three series of events:
1ff Matière à comportements | 23.02-14.04.2019 | Cycle d'ateliers pour enfants1ff Behavioral Matter, Workshop | 15-17.03.2019 | International and public research-creation workshop : organised visits and public feedback1ff study day – Composer avec le vivant | 29.03.2019 | International symposium

13h30-19h30 : study day
20h30-22h : evening "Dissect"
"Exolands" – Launching evening of the Exoplanète Terre's network
École des Arts Décoratifs | 22.03.2019
A new initiative of nine cultural actors in Ile-de-France, the Exoplanète Terre network proposes a programme weaving links between the arts and sciences to "consider the Earth as a planet to be discovered", between ecological and anthropotechnical questions.
The evening of the launch of the 2019-2020 programme was followed by a happening in "Exoterritories" proposed by the Cie Le Clair Obscur and the artist Frédéric Deslias, who invited about twenty participants to put on a cosmonaut's outfit and follow an exploration protocol in the Panthéon district.
A travelling programme proposed by the Ile-de-France network Exoplanète Terre : Biennale Némo, CAC Brétigny, Chaire "arts & sciences", Collectif Culture 91 – "La Science de l'Art", Domaine départemental de Chamarande, La Diagonale Paris-Saclay, Siana, in association with TRAs and Makery.
Find out more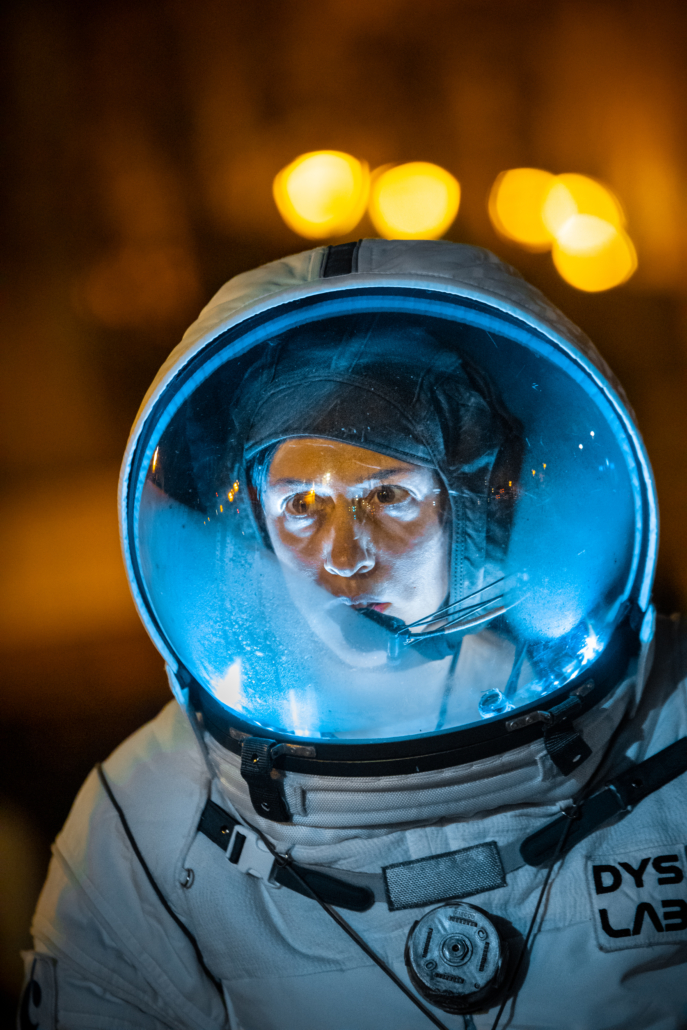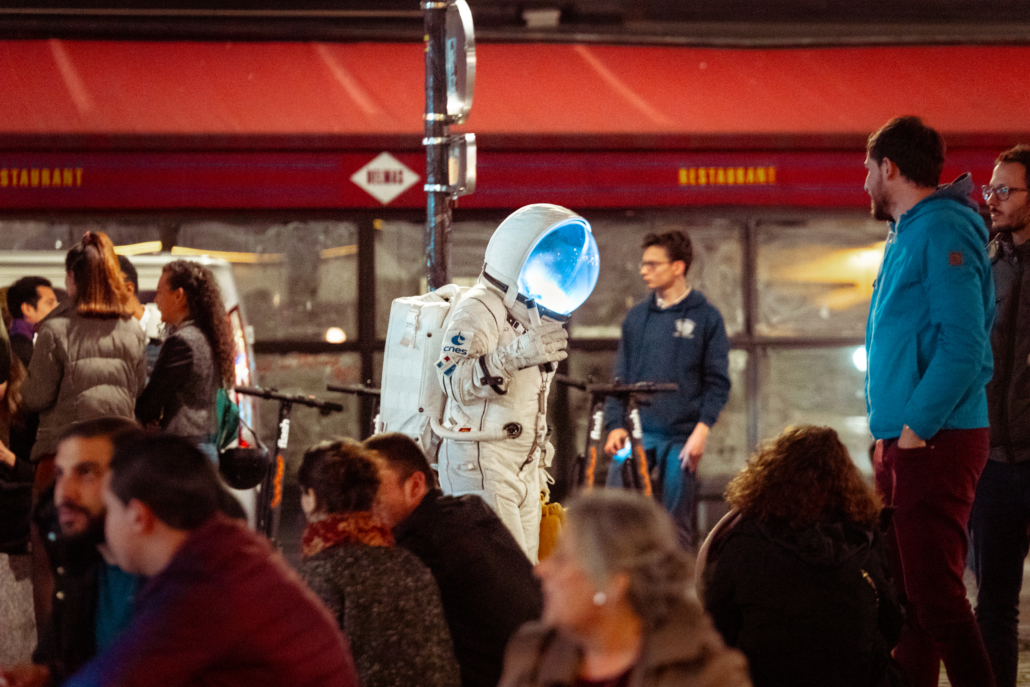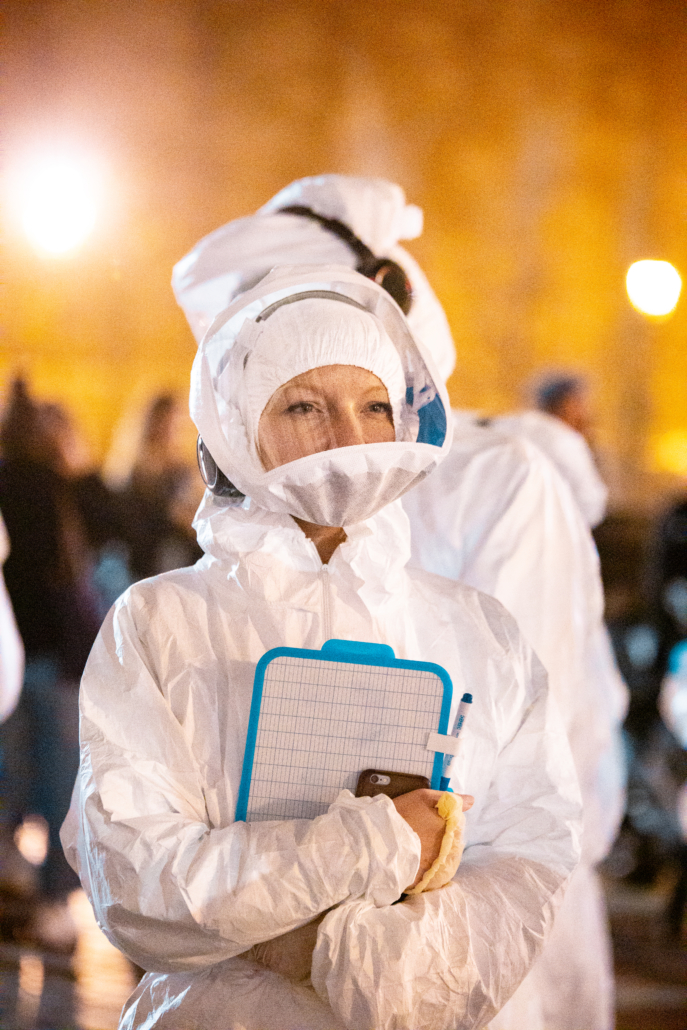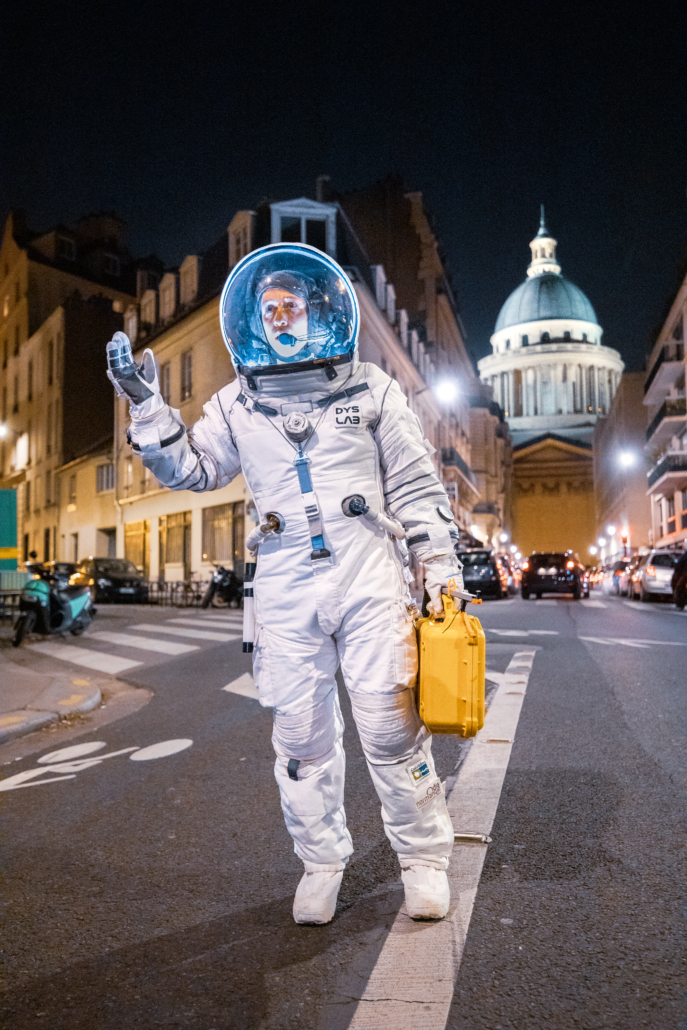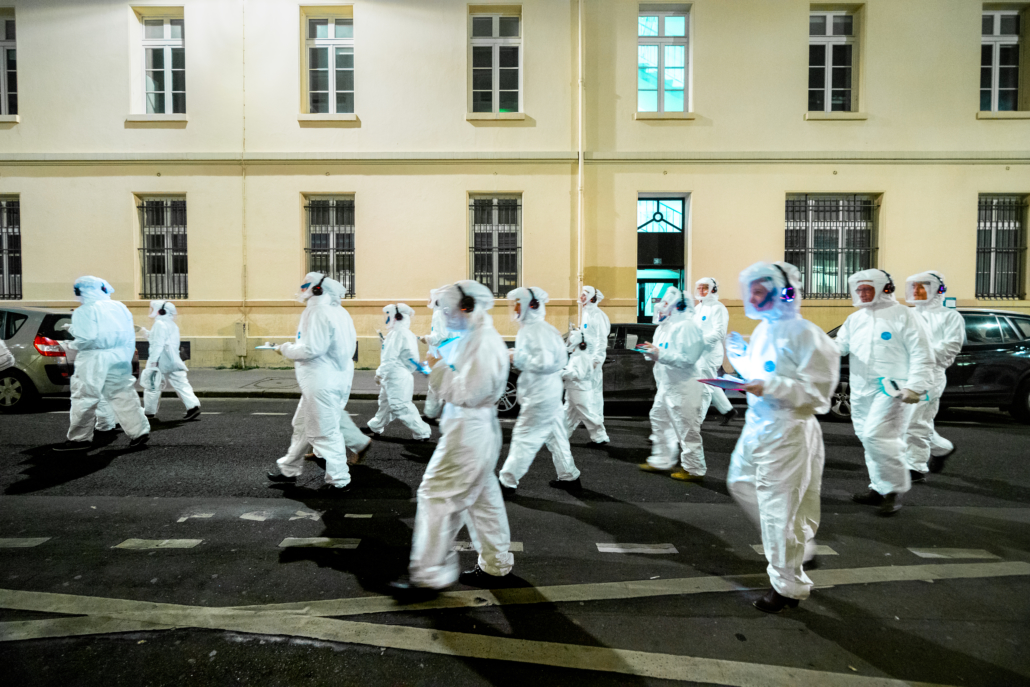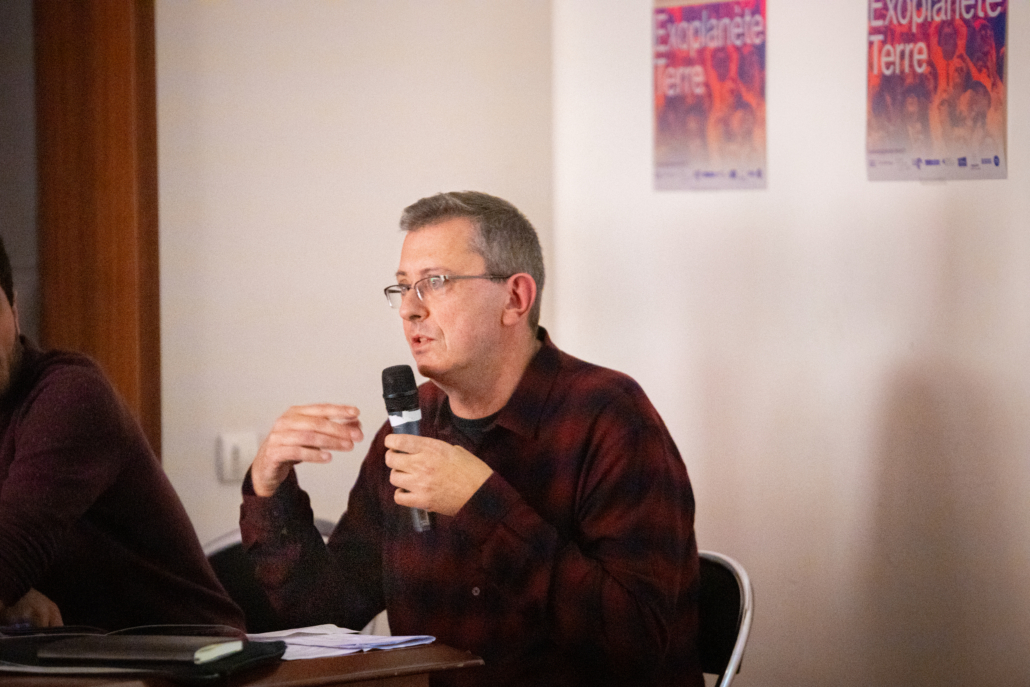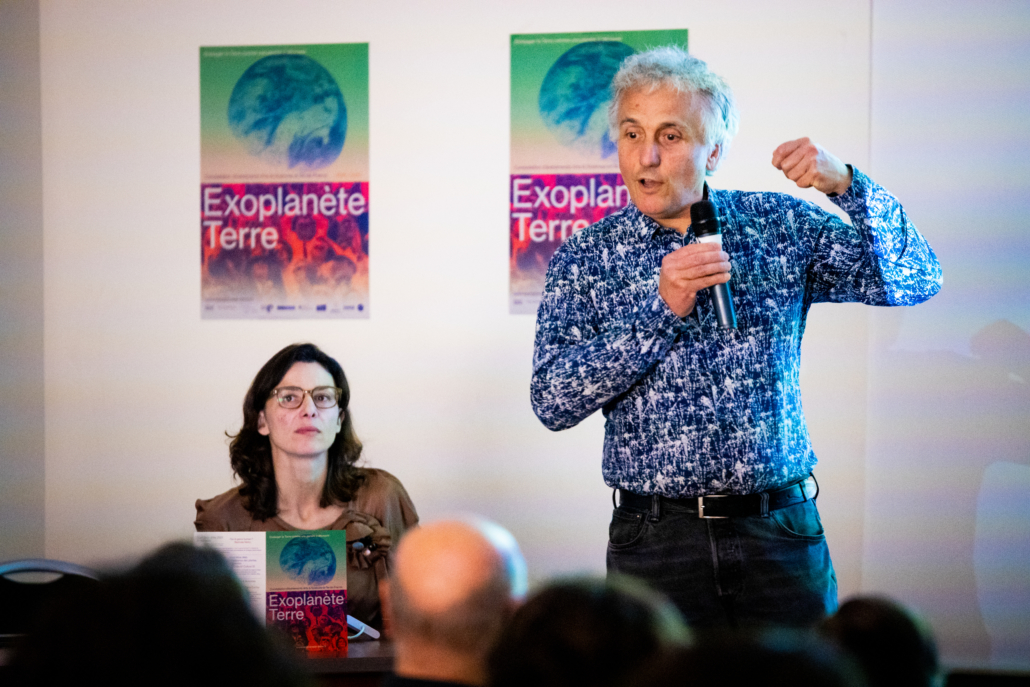 Becoming Plant
École polytechnique et ENS Jourdan | 09-13.10.2017
International symposium- conferences and workshops
Two days of workshops, two days of symposiums and one day of debates organised around our "Becoming plant" to challenge our perception of plants, to glimpse and invent another set of strings to practice with plants: it is no longer a question of simply enlightening us on what plants bring to us, but of going beyond this anthropocentrism and imagining how we are going to be transformed by them.
"Becoming a plant" is a gathering of artists, physicists, gardeners, philosophers, biologists, mediologists, farmers, historians and anthropologists – researchers willing to renew their practices, protocols, learning and questioning processes together.
1fffffSpeakers :
Study desk – Emanuele Coccia – Gilberto Esparza – Francis Hallé Jens Hauser – Sebastian Jansajoy- Michael Marder – Natasha Myers Patrick Perré – Špela Petrič – Quimera Rosa – Marc-André SelosseInternational symposium conceived and organised by Aniara Rodado, as part of her arts-sciences doctoral research at the École polytechnique with the support of the Chaire Arts & Sciences , in collaboration with Jean-Marc Chomaz and with the partnership of the Chaire Développement durable of the École polytechnique, the LabeX LaSIPS and the OU /ERT association.